At every school, protecting students and staff is the number one priority. With people entering and exiting the grounds daily, it's essential to safeguard a school's outside perimeter just as much as its interior space and a practical and effective way to do that is with bollards. These virtually indestructible barriers are impact resistant to keep vehicles from entering pedestrian areas and driving into school buildings. And while they are designed for safety, bollards also offer an aesthetic appeal – enhancing campuses and their surrounding landscape.
Bollards come in different shapes, sizes, and designs to serve a variety of applications. We're here to review the commercial bollard options available at Picnic Furniture and share three critical areas to place them on your school property.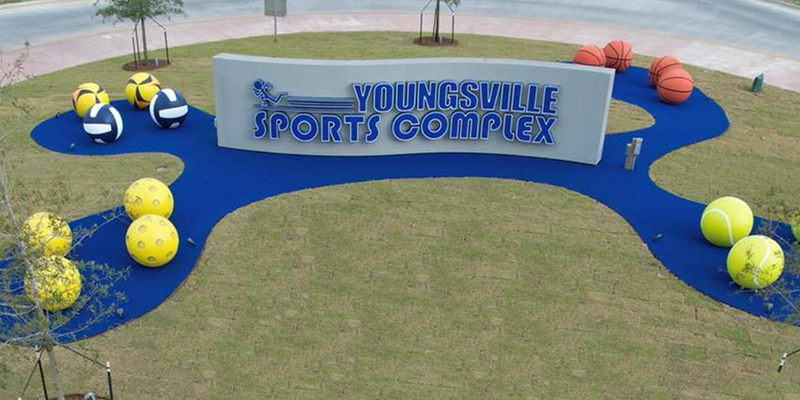 Bollard basics
Traditional concrete bollards are typically 30 to 36 inches high and 12 inches in diameter and are reinforced with steel rebar. Their post-style design creates an understated look with maximum functionality. If your campus offers night classes, our concrete bollard posts with built-in LED lighting are great options. These four-foot tall structures provide extra security and emit 200 lumens of light for students.
While our traditional bollards serve a beneficial purpose, some of our customers are looking for posts with a little more flair. That's why Picnic Furniture offers a variety of bollard styles and sizes – along with a range of colors and finishes – to complement every campus while still providing maximum protection. Whether you choose a traditional to modern design, all our bollards are proudly made in the USA and come with a two-year workmanship and materials warranty.
Bollards with clean lines
Our Brooklyn rectangular concrete bollard adds a distinctive look with its tapered edges and engraved lines and comes in over 30 color options to create a beautiful stone look to match your building exterior. Another unique design – and a favorite with higher institutions – is our square Cartier concrete bollard. Sophisticated beveling accents this steel rebar-reinforced concrete structure and its larger footprint provide extra security.
If you prefer a modern design to complement your newer facility, consider our beveled top concrete bollard. Standing 42 inches tall, this bollard features an attractive angled cut at the top with engraved lines at the top and bottom. We have many different color finishes to choose from and all are available to view on our website.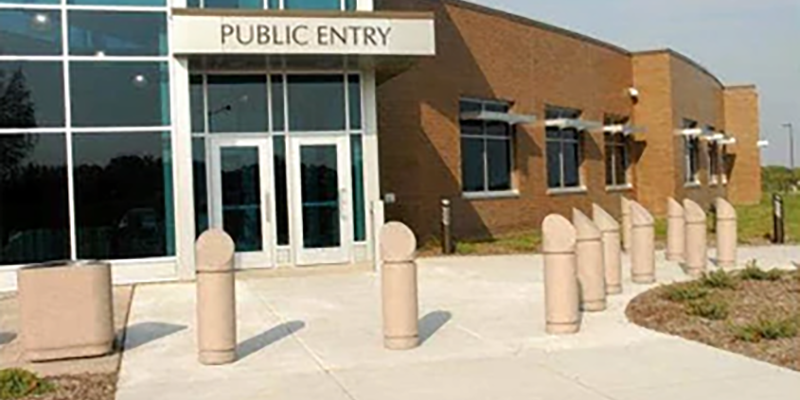 Spherical bollards
A twist on traditional bollard posts, spherical bollards bring a unique style and are perfect for a school setting. Ranging in size from 12 to 40 inches in diameter, these round structures are made of heavy-duty rebar-reinforced concrete so they are built to last. The bollards weigh anywhere from 195 to 1,200 pounds and include a 5/8-inch mounting rod built into the base so you can securely anchor them onto a slab of concrete. Our spherical bollards come in standard acid wash and Weatherstone finishes, as well as an array of premium bright-colored, acid-wash stained finishes.
Alternative protective structures
Concrete posts and spheres aren't the only options to protect your students and staff. Infuse nature into your protective structures with our concrete planters which serve the same purpose but are complemented with plants and flowers. Constructed of reinforced concrete, these heavy-duty containers are built to withstand outdoor elements and won't go anywhere. With a wide selection of round, square, rectangular, cylindrical, and bowl designs to choose from, you can create the unique look and feel you want for your campus.
Now that you've seen the wide selection of bollard structures available for your school, let's run through the top three areas to place your bollards:
Pick-up and drop-off areas
Mornings and afternoons can be hectic times at schools. With kids jumping in and out of family vehicles and running to and from buildings, it's imperative to create a designated pick-up and drop-off area to avoid accidents. Portable bollards are made of 315-pound reinforced concrete to create an effective protective barrier. If you ever want to change a lane pattern or designate a new pick-up/drop-off location, these bollards can be moved; however, they also include anchoring options in the event you want to mount them to concrete or other flat surfaces as a more permanent fixture.
Unfortunately, both accidental and deliberate vehicle crashes into building entrances have occurred over the years. Adding fixed bollards near the vulnerable entrance and exit points of a school prevents potential vehicle impacts while still providing plenty of room for students and staff to walk around. Traditional bollard posts, spherical bollards, and concrete planters are all great options that protect kids at your school entrances.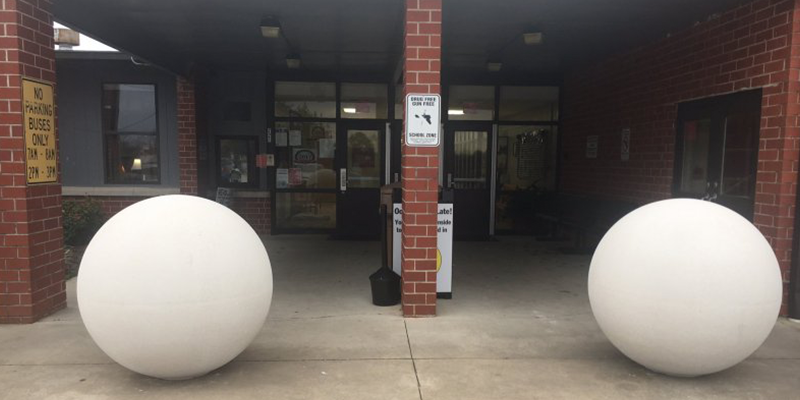 Parking lots can be tricky to maneuver; add inexperienced student drivers to the mix and they can become hazardous areas. Reduce potential accidents in your school parking lot with strategically placed bollards that create paths so students feel safe walking to and from class. Unobtrusive yet highly functional, products like our 12-inch round, dome-topped bollards are reinforced with steel rebar and mounted with either threaded or core anchors so they stay in place and last for years.
Enhance your campus and provide peace of mind with concrete bollards and commercial planters from Picnic Furniture. Give us a call at 1-800-775-8409 and we'll help you find the perfect bollards for your setting. Our design experts will help you determine the number of bollards needed and their placement for optimal functionality.