Great companies and schools take pride in their image and colors to the point where they want to promote them everywhere. Most will use signage to accomplish this task but another option for a big impression is to incorporate the logo on outdoor seating. Picnic tables are places where people come to sit in one area for a lengthy period of time, so why not take this opportunity to display your trademark design and colors there? Picnic Furniture has fiberglass picnic tables and hardtop umbrella models that can clearly advertise your business image for years of exposure. Below is a guide to customizable fiberglass outdoor furniture to achieve your desired look!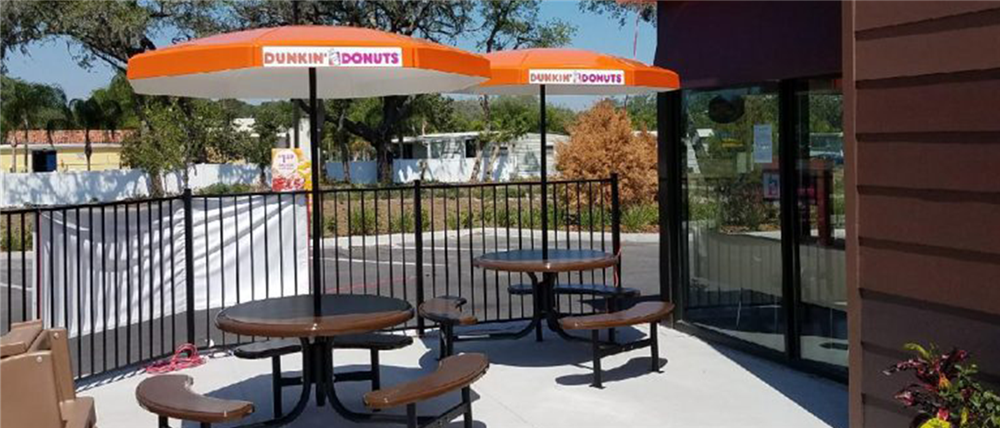 Fiberglass Picnic Table with Custom Logo
Would you like to incorporate your logo onto your outdoor seating, but still maintain commercial quality? If so, our round fiberglass picnic table is the perfect option. The application process allows for complex, multicolored logos to be displayed while still keeping the solid, smooth top. After the table top is made, it is sent to screen print to have your high-resolution vector image digitally printed with the same UV-resistant ink used for road signs. Different colors and gradients can be used for prints. Once the design is complete, two clear coats over the table top will seal and protect the logo from daily use.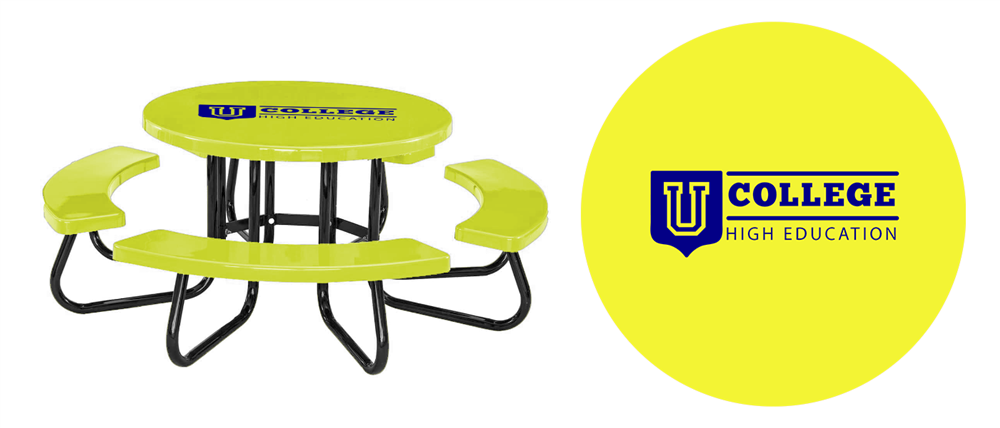 Other custom picnic tables material such as thermoplastic and recycled plastic planks rely on cutting out the logo or welding it on top of the material for display. These processes are limited as the logo must be simplistic enough to render.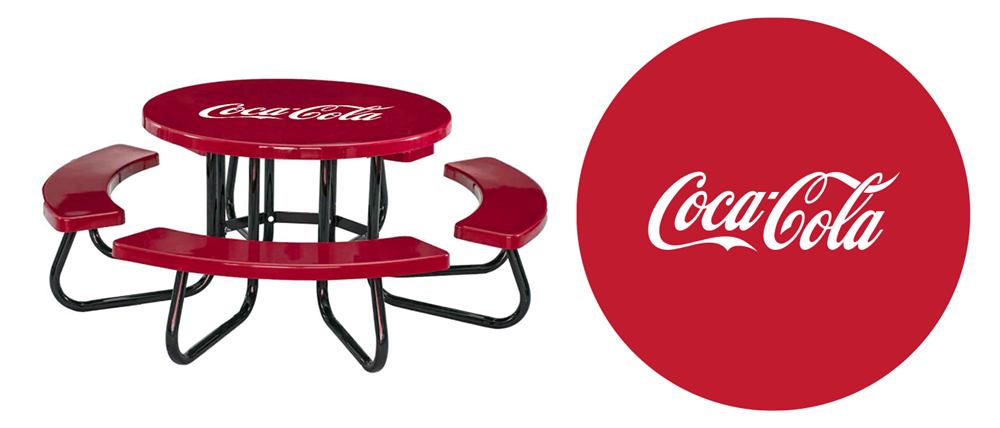 Our fiberglass picnic table is also available in Elementary height, for children to have engaging outdoor seating when eating or doing their school work.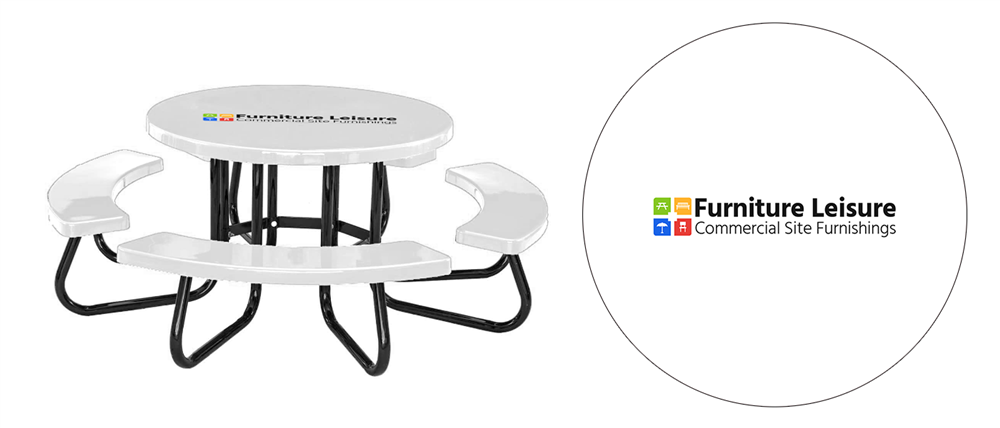 Fiberglass Picnic Table with Custom Color
Would you like your picnic tables in your school's or company's color? You may find it challenging to locate a close match unless the color is among the basic primary and secondary hues. This is because recycled plastics, thermoplastics coatings, and fiberglass gel coats are expensive to make, so only the most popular colors are mass-produced. It makes sense for manufacturers, but it is problematic for customers interested in colors such as pink, lime green, Lilly purple, or any other special shade. We have a cafe-style fiberglass picnic table painted and protected with acrylic urethane for these unique colors. Acrylic Urethane is mixed in over 50 color choices making for a more likely match! Ice cream shops, theme parks, and universities can proudly display their colors for occupants to enjoy. To verify your color availability, please contact the professionals at Picnic Furniture with either the RGB or HEX code and we will send you the closest gradient option.

Fiberglass Hard Top Canopy Umbrella with Custom Colors and Logo
Would you like to display your logo on your custom color? Consider a hard-top canopy umbrella that can be specially made in your unique company color with the logo proudly shown on the valance. This combines the customization of color and design as the two other fiberglass table models, but also presents a strong wind-resistant shade to keep guests cool! Instead of printing directly, the logo is applied via decal and secured in place with a clear coat. The decals are also UV resistant and can be applied with multiple colors or gradients! Since the decal is fitted on the side of the valance, it is preferred the logo, business name, or statement be in a horizontal origin to better make use of the space.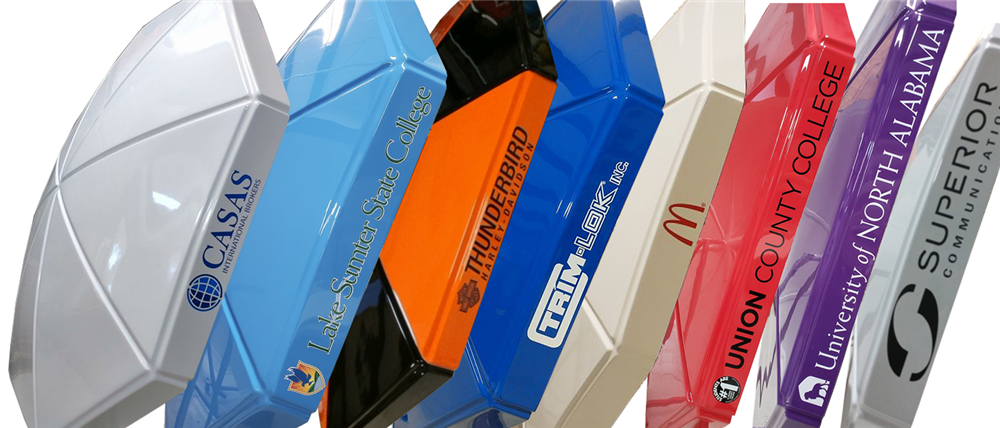 Do you think any of these custom fiberglass picnic tables or hard-top umbrellas will better promote your business? Give us a call at 1-800-775-8409 or request a quote by emailing sales@picnicfurniture.com today for color match and/or logo mock-ups!